4 Manfaat Sehat Kayu Manis – kayu manis telah digunakan sebagai obat alami sedari dahulu. Dan saat ini, di dunia modern, para ilmuwan mendukung ide bahwa kayu manis tidak hanya berguna sebagai penyedap rasa tapi juga bermanfaat untuk kesehatan.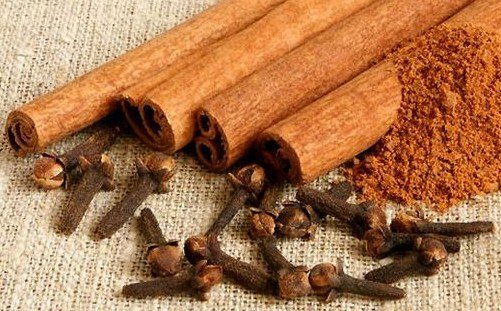 Inilah 4 manfaat sehat kayu manis:
1.Mencegah kanker usus
Kandungan kayu manis yang memberikan warna coklat dan wangi khasnya (cinnamaldehyde) mungkin bisa mencegah kanker usus. Setidaknya, begitu menurut studi yang dipublikasikan pada jurnal Cancer Prevention Mei 2015.
Para peneliti dari University of Arizona College of Pharmacy melakukan penelitian terhadap tikus. Dari penelitian tersebut, diketahui bahwa tikus yang diberi cinnamaldehyde bisa melindungi dirinya sendiri dari karsinogen. Untuk mengetahui bagaimana efeknya terhadap manusia, saat ini sedang dilakukan penelitian lebih lanjut.
2.Membunuh virus
Para peneliti dari Touro College mengatakan bahwa mengonsumsi kayu manis setiap harinya dapat membunuh virus. Hasil penelitian yang dipresentasikan pada American Society for Microbiology Annual Meeting menyatakan, bahwa menambahkan 10% ekstrak kayu manis pada makanan, efektif membunuh virus yang membahayakan hewan dan manusia dalam waktu 10 menit. Para peneliti menyarankan untuk membubuhkan kayu manis di atas coklat panas, pancake, atau smoothies.
3.Meningkatkan memori
Manfaat kayu manis lainnya adalah meningkatkan memori. Sebuah studi tahun 2014 yang dipublikasikan pada Journal of Basic and Clinical Physiology and Pharmacology menguji efek dari kayu manis terhadap tikus yang dementia.
Para peneliti memberikan tikus-tikus tersebut 50, 100, dan 200 mg Cinnamomum zeylanicum (zat yang berasal dari kayu manis) lalu memberikan mereka tes labirin air dan pengenalan obyek. Tikus yang diberikan dosis 100 dan 200 mg bisa bertahan di labirin air dan memiliki pengenalan yang lebih baik pada obyek yang dites.
4.Meredakan keram perut saat menstruasi
Kabar baik bagi wanita yang sering mengalami keram saat menstruasi: pada April 2015 dilakukan studi pada 80 murid perempuan Ilam University of Medical Sciences di Iran, mereka yang mengonsumsi pil kayu manis, menunjukkan pengurangan rasa sakit dibanding murid yang mengonsumsi plasebo.