Tahukah kamu, antara Gila dan Jenius sangat tipis batasnya?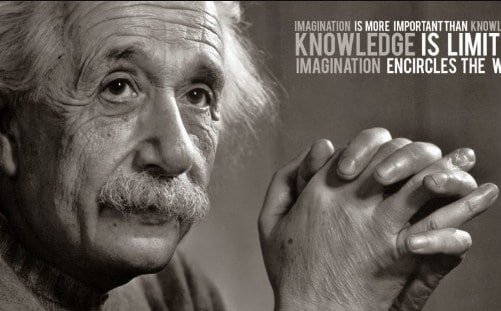 Setidaknya demikian hasil kajian ilmiah yang berbasis di Stockholm, Swedia, Karolinska Institute.
Temuan yang dimuat dalam laman jurnal ilmiah The Local menyebut  bahwa dalam banyak hal, proses kerja otak orang jenius memiliki kesamaan dengan otak orang sakit jiwa atau penderita scizofrenia.
"Kami sudah mempelajari otak manusia dan salah satu tipe reseptor yang bernama Dopamine. Di sini terlihat sistem dopamine orang yang sangat Kreatif, sama dengan dopamine penderita Scizofrenia," kata Dr Fredrick Ullen, peneliti yang memimpin studi tersebut.
Penelitian ini, kata dia, menjadi bukti bahwa tidak ada batas yang jelas antara manusia jenius dan orang gila. Satu-satunya hal yang secara jelas membedakan di antara keduanya, kata dia, hanyalah kreativitas.
Sedangkan persamaan menonjol di antara otak orang gila dan orang jenius adalah keduanya sama-sama memiliki kemampuan yang rendah dalam menyaring informasi yang diterimanya. Kondisi tersebut, kata Ullen, membuka peluang yang sangat besar bagi munculnya pemikiran-pemikiran kreatif.

Banyaknya informasi yang masuk tanpa melalui penyaringan, dinilainya, berpotensi menciptakan logika-logika baru yang sulit dimunculkan oleh otak manusia pada umumnya.
"Berpikir di luar kotak (out of the box), bisa terjadi karena kemampuan otak yang tidak utuh," imbuh Ullen seperti dikutip The Local. Mungkin itu juga sebabnya orang yang mempunyai pemikiran hebat, bahkan penemuan hebat kadang dikatakan Gila. Gila karena pemikirannya yang begitu hebat dan penemuannya yang dapat merubah dunia.