Google Street View bawa keindahan Angkor Wat ke dunia maya – Merdeka.com – Pada tahun 2012 lalu, Google pernah memperkenalkan apa yang disebut Street View Trekker. Perangkat tersebut juga akhirnya membawa keindahan di wilayah Angkor, Kamboja ke dalam dunia maya.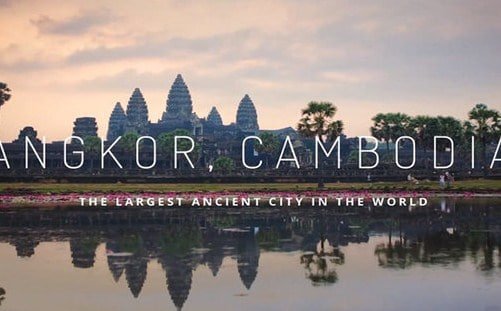 Penelusuran team dari Google ke wilayah Angkor tersebut adalah berkat dukungan kuat dari Kementerian Pariwisata Kamboja dan APSARA National Authority (ANA).
Melalui pencitraan Street View baru ini, masyarakat dunia dapat menjelajahi pura-pura bersejarah di Angkor secara virtual: merasakan langsung lokasi, bangunan dan ukiran melalui pencitraan digital 360-derajat.
Kekayaan sejarah dan warisan budaya Angkor juga dapat dijelajahi melalui galeri online yang tersedia di Google Cultural Institute.
Google menggunakan semua alat yang tersedia untuk melengkapi koleksi pencitraan Street View tersebut, mobil-mobil untuk dikendarai di sekitar lokasi, Street View Trekker untuk mendaki kompleks tersebut, dan tripod untuk memotret sisi interior candi-candi di Angkor.
Manik Gupta, Group Product Manager Google Maps berkata, "Kami berharap masyarakat di Kamboja dan di seluruh dunia dapat merasakan kekayaan budaya dan arkeologis Kamboja ini dalam cara yang baru. Street View dapat membantu Anda menjelajahi kekayaan warisan budaya Angkor secara virtual, baik untuk mengunjungi situs ikonis seperti Pura Bayon (Bayon Temple) menjelang Tahun Baru Khmer ataupun mempelajari pertempuran Ramayana melalui relief Lanka bas yang terukir di Angkor Wat."
Pencitraan tersebut juga akan tersedia di World Wonders Project di Google Cultural Institute, di mana para pengguna dapat memperbesar detail pada ukiran-ukiran artistik terkenal, seperti Churning of the
Sea of Milk, atau Battle of Kurukshetra.
Direktur Google Cultural Institute Amit Sood berkata, "Misi Cultural Institute adalah untuk menjadikan warisan budaya dunia mudah diakses bagi audience global dan melindunginya secara digital untuk generasi-generasi mendatang. Dengan menampilkan pencitraan Angkor, simbol paling ikonis Kamboja secara online, kami ingin mengundang lebih banyak orang di seluruh dunia untuk mengetahui lebih jauh tentang pesona budaya dan seni Khmer."
Google berharap kehadiran Street View ke Kamboja dapat memberikan warga Kamboja dengan layanan peta online yang lebih relevan, membantu pertumbuhan ekonomi dengan peta yang lebih baik dan meningkatkan kesadaran akan negara tersebut sebagai destinasi baru untuk pengunjung dari seluruh dunia.
"Google Street View akan membantu lebih banyak orang di Kamboja dan di dunia untuk mengetahui keberadaan situs-situs budaya dan bersejarah di Kerajaan tersebut. Hal ini tentu akan berkontribusi terhadap pertumbuhan industri pariwisata, industri yang telah mendorong pertumbuhan ekonomi dan lapangan kerja secara signifikan di Kamboja.
Saya juga berharap proyek Street View ini akan menginspirasi lebih banyak generasi muda untuk mengetahui tentang internet dan mengembangkan keahlian teknis mereka sendiri," kata Yang Mulia Mr. Sun Chanthol, Menteri Senior dan Menteri Perdagangan Kerajaan Kamboja.